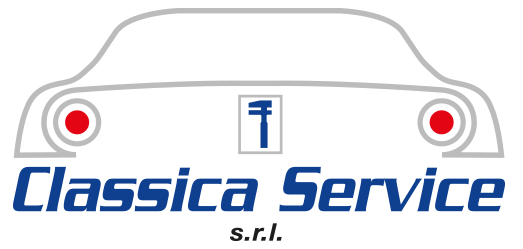 Classica service is made off passion and experience in the vehicles field. His history started in 1934 when his founder Domenico Bertocco was born. Domenico's sons Vinicio and Fabio decided to follow their dad and they turned their passion for motor vehicles into a real job.
Vinicio opened his repair shop but because of his love for race cars he continued to follow rallies nearby. Fabio become real famous and a landmark for the commerce of sporty and prestige cars. Now in 2016 their path get together again opening a repair shop and at the same time an auto show for classic cars. In this place qualities of both members can create something special; they realize "Classica Service".
Classica Service is a specialty store of repair shop, a place where the restoration of cars isn't a job but a passion. Every project is studied in detail and in cooperation with the client. Our professionalism come from 40 years of experience in sport-classic field. We offer a complete service for every label/brands of your historic cars. We have a lot of contacts around the world so we can find every replacement for your cars.
Every project is follow with obsessive cure, that is needed for this characteristic and unique cars. During those years we were able to make live again some myths of the past like:
- Lamborghini Urraco P300 - Fiat 124 Abarth - Ferrari Dino 246
- AlfaRomeo Gt Junior - Mercedes 300 Sl - Porsche carrera 2.7 MFI
Now we are renovating two classic like:
- Bmw 3.0 csi E9 del 1973
- Bmw 2002 tii del 1976
Other vehicles in our repair shop are:
- Ferrari 328 gts del 1989
- Porsche 912 Karmann del 1966